Many businesses already have existing content, such as blog posts and social media posts, and videos.
So, are you sure the content you created is helping you meet your goals?
It's important to perform a content audit. That means,
Logging all your pieces of content.
Collect and Analyze data
Make an action plan
Adjust you marketing strategy
How content marketers can log their content?
Screaming Frog, a URL crawler, checks websites for all content and provides valuable information about architecture and all the data on the site.
List down all the URLs and their report
Analyze page title and descriptions
Find duplicate pages
With the free version, you can crawl 500 URLs. You can also use this tool for competitive research.
You can also create a project and log your content on SEMRush in the Content Audit tool.
Choose the section of your site you want to audit, such as your blog and select URLs. Press the Start Content Audit button to begin.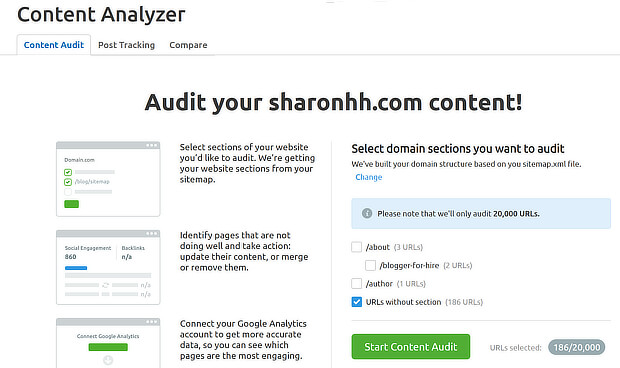 Analysis of your content would include:
The Page titles and descriptions,
Length of content
Backlinks 
Social Shares
You can export all this data in a spreadsheet that contains all the URLs.